Di horoskopa îroyîn de ger hûn di navbera 24ê Tîrmehê û 23ê Tebaxê de ji dayik bûne, hûn Leo ne, latînî ji bo şêr. Di vê xwendina horoskopa stêrnasiya nûjen a zodiaka kevnar de, hûn şîreta horoskopê ji Leo re dişopînin da ku evîn, bextewarî, tenduristî, û têgihîştina li ser kesayetiya xwe bistînin.
Lê kalan Leo çawa dixwend? Wateya wê ji bo wan çi bû?
Hişyar bibin! Bersiva vê yekê dê horoskopa we bi awayên neçaverêkirî veke – we bikeve rêwîtiyek cûda ya ku we niyet kir dema ku tenê nîşana horoskopa xwe kontrol kir…
Stêrnasiya Komstêrka Leo
Li vir wêneyek komstêrka ku Leo pêk tîne heye. Ma hûn dikarin di stêran de tiştek dişibin şêran bibînin?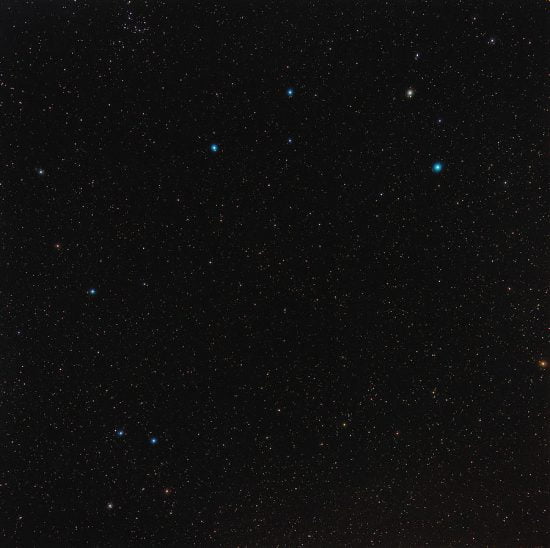 Ger em stêrkên Leo bi xêzan ve girêbidin jî dîsa jî zehmet e ku meriv şêrek 'dîtina' bike.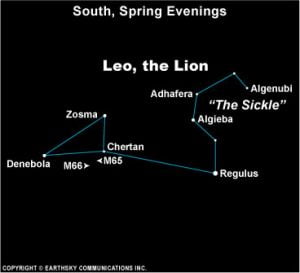 Li vir posterek zodiakê ya National Geographic heye, ku Leo li Nîvkada Bakur nîşan dide.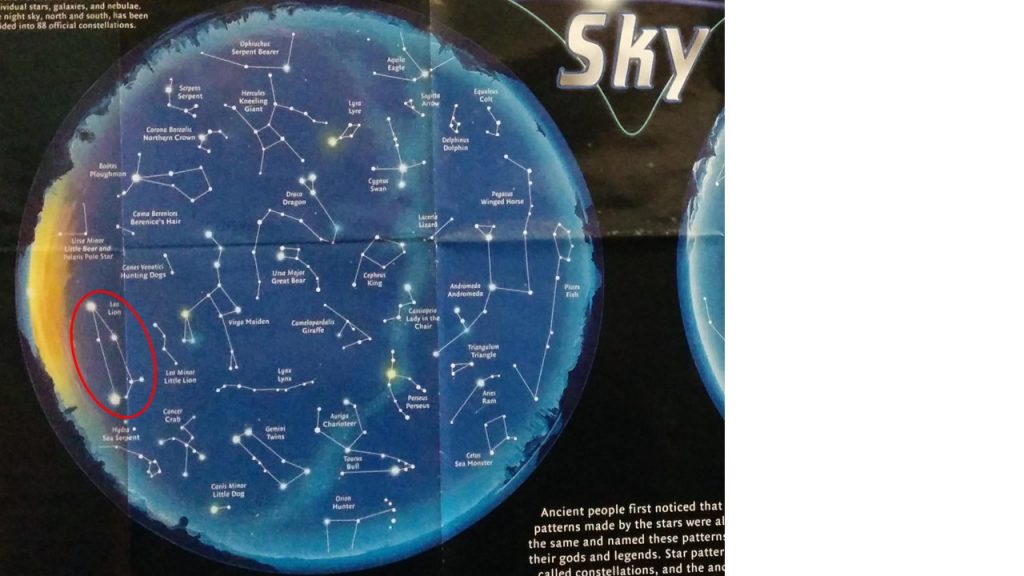 Mirov çawa pêşî ji vê yekê Şêr hat? Lê Leo bi qasî ku em di dîroka mirovahiyê de dizanin vedigere.
Mîna hemî komstêrkên din ên zodiac, wêneya Leo ji komstêrk bixwe ne diyar e. Ew di nav komstêrka stêrkan de ne cewherî ye. Gellek, fikra ji dûpişka lêxistî bû yekem. Dûv re stêrnasên pêşîn vê ramanê li stêrkan danîn da ku bibe nîşanek dubare.
Çima?
Wateya wê ji bo kalan çi bû?
Leo di Zodiac de
Li vir çend wêneyên hevpar ên astrolojiyê yên Leo hene.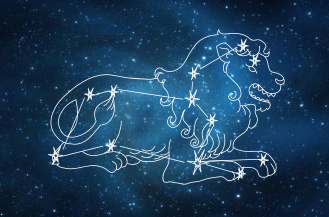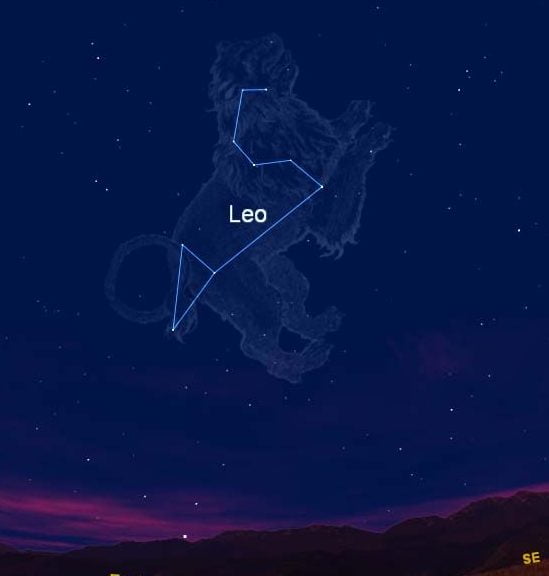 Li Perestgeha Dendera ya Misirê zodiac binihêrin ku Leo di nav sor de dorpêçkirî ye.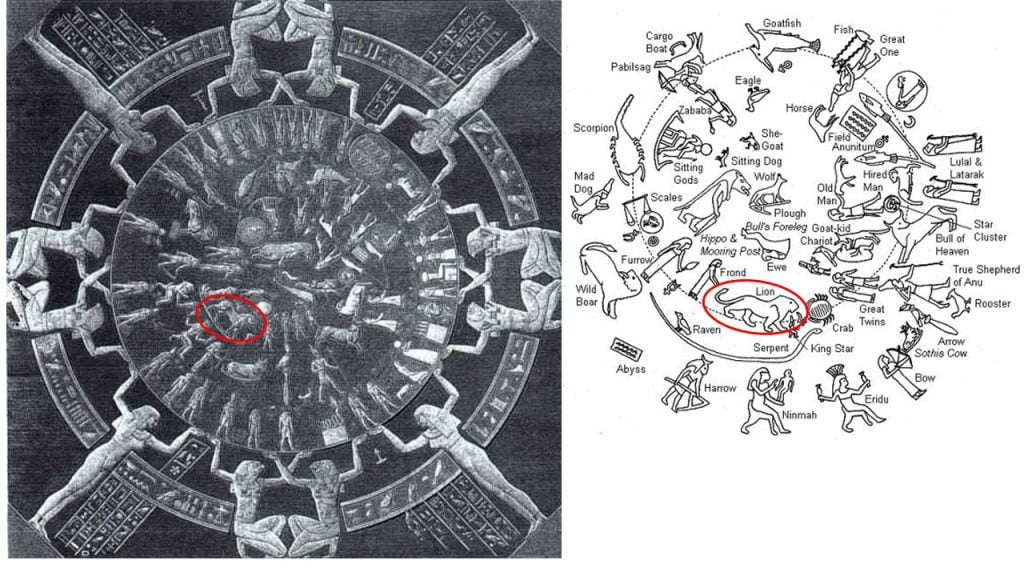 Leo di Çîroka Antîk de
Me dît Virgo ku Quran û Încîl/Kîtab diyar dike ku Xwedê komstêr çêkirine. Wî ew ji bo rêberiyê berî peyxama nivîskî da. Adem û kurên wî ew hînî zarokên xwe kirin ku ew li ser Plana Wî hîn bikin.
Leo çîrokê bi dawî dike. Ji ber vê yekê her çend hûn di wateya horoskopa nûjen de 'ne' Leo bin jî, çîroka stêrnasî ya kevnar a Leo hêja ye ku were zanîn.
Wateya bingehîn ya Leo
Di Tewratê de Hz. Yaqûb (Yaqûb) ev pêxemberîtiya qebîla Cihûda daye.
Cihûda, tu şêrekî ciwan î,
Kurê min, tu destvala ji nêçîrê venagerî.
Wekî şêremê xwe vedizelîne,
Wekî şêrekî xwe vedikişîne,
Kî diwêre wî aciz bike?
10 Serwer gava bê
Wê milet li ber wî serî deynin,
Wê gopalê serweriyê ji destê Cihûda dernekeve
Û serwerî ji ziriyeta wî neçe.

DESTPÊK 49: 9-10
Aqûb daxuyand ku dê serwerek were, "ew" wekî şêr xuya bike. Desthilatdariya wî wê "neteweyan" bigire nav xwe û ewê ji qebîla Cihûda ya Îsraêl bê. Îsa el Masîh ji eşîra Cihûda hat û bû meshî li Masîh kir. Lê di wê hatinê de wî şepê hukumdar hilneda. Ew wê ji bo hatina xwe ya paşîn ku ew ê wekî Şêr were serweriyê hildibijêre. Tiştê ku Leo ji demên pêşîn de wêne kir ev e.
Şêrê Serketî
Li ser vê hatinê, di nivîsan de Şêr wekî yekî tenê layiqê vekirina pirtûka pîroz bi nav dikin.
Hingê min di destê rastê yê wî yê ku li ser text rûdinişt de nivîsara lihevpêçayî dît. Ew ji herdu aliyan ve hatibû nivîsîn û bi heft moran hatibû morkirin. 2 Û min milyaketekî hêzdar dît ku bi dengekî bilind digot: «Kî hêja ye ku kitêbê veke û morên wê rake?» 3 Lê ne li ezmên, ne li ser erdê û ne jî di bin erdê de tu kesî nikaribû kitêb vekira û lê binêriya. 4 Ez gelek digiriyam, çimkî kesek hêjayî peyda nebû ku kitêbê veke û lê binêre. 5 Hingê yekî ji rihspiyan ji min re got: «Negirî! Va ye, Şêrê ku ji eşîra Cihûda ye, Rayê Dawid bi ser ket, ku kitêbê û heft morên wê veke.»

Peyxam 5: 1-5
Şêr di hatina xwe ya yekem de li hember dijminê xwe bi ser ket û ji ber vê yekê naha dikare morên ku Axiriyê vedike veke. Em vê yekê di Zodiac-a kevnar de dibînin ku Leo li ser dijminê wî Hydra Serpent destnîşan dikin.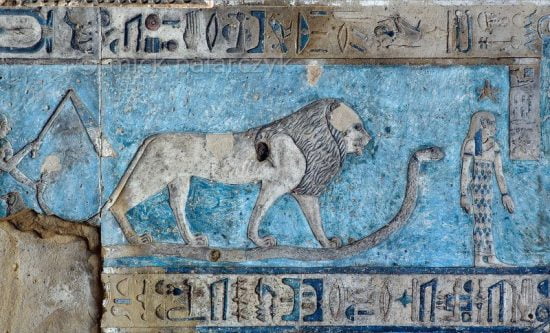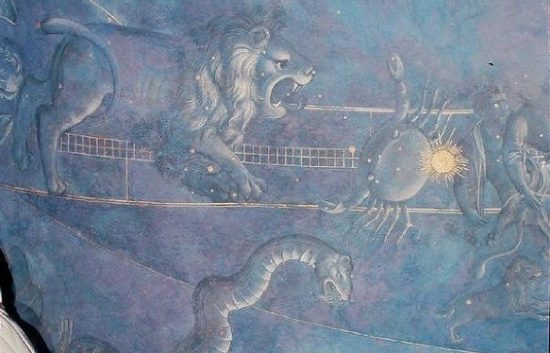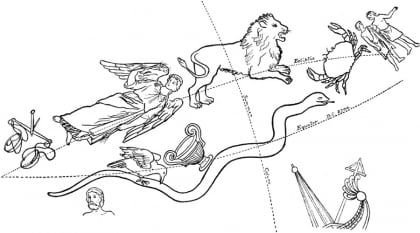 Encama Çîroka Zodiac
Armanca têkoşîna Şêr bi Mar re ne tenê têkbirina wî bû, lê belê desthilatdarî bû. Nivîsan bi van gotinan qaîdeya Şêr wêne dikin.
Hingê min erdekî nû û ezmanekî nû dîtin; çimkî ezmanê pêşî û erdê pêşî bihûrîn û êdî derya tunebû. 2 Min dît ku Bajarê Pîroz, Orşelîma nû wek bûka ku ji bo mêrê xwe hatiye xemilandin, ji nav ezmên ji Xwedê dihat xwarê. 3 Û min ji text dengekî bilind bihîst ku digot: «Va ye, konê Xwedê di nav mirovan de ye û ew bi xwe wê bi wan re bijî. Ewê gelên wî bin û Xwedê bi xwe wê bi wan re be û Xwedayê wan be. 4 Ewê ji çavên wan hemû hêstirên wan paqij bike û êdî mirin wê nebe. Êdî şîn û girîn, êş û elem jî wê nebin; çimkî tiştên berê bihûrîn.»
5 Hingê yê ku li ser text rûniştibû got: «Va ye, ez her tiştî nû çêdikim.» Û got: «Binivîse, çimkî ev peyvên ha dilsoz û rast in». 6 Û ji min re got: «Her tişt çêbû. Ez Alfa û Omêga, Destpêk û Dawî me. Ezê ji kaniya ava jiyanê belaş bidim yê ku tî bûye. 7 Yê ku bi ser bikeve wê ji van tiştan parê bistîne û ezê Xwedayê wî bim û ewê kurê min be.

Peyxam 21: 1-7
Min di bajêr de Perestgeh nedît; çimkî Xudan Xwedayê karîndarê her tiştî û Berx Perestgeha wî ne. 23 Ne hewce ye ku roj û heyv bajêr ronahî bikin, çimkî rûmeta Xwedê wî ronahî dike û Berx çira wî ye. 24 Milet wê di ronahiya wî de rêve herin û padîşahên dinyayê wê rûmeta xwe bînin nav wî. 25 Tu rojan dergehên wî nayên girtin, çimkî li wê derê nabe şev. 26 Wê rûmet û serbilindahiya miletan bînin nav wî. 27 Lê qet tiştekî murdar nakeve nav bajêr. Û yên ku pîsîtiyê dikin û derewan dikin jî, nakevin nav wî. Bi tenê yên ku di kitêba Berx ya jiyanê de hatine nivîsîn wê bikevin nav wî.

Peyxama 21: 22-27
Di vê dîtinê de em pêkanîn û temambûna Zerdeştê dibînin. Em bûk û mêrê wê dibînin; Xwedê û zarokên wî – wêneyê wêneyê dualî tê de Gemini. Em çemê avê dibînin – di nav de soz daye Aquarius. Fermana kevin a mirinê – ji hêla komên derdorê ve hatî wêne kirin Pisces – êdî nema. Berx li wir rûdine – di wêneyê de ye Meşandin, û gelê vejîne – wêne bi Qansêr – bi Wî re bijî. Pîvana ji libra niha hevseng e, ji ber ku 'tiştekî nepak wê nekeve'. Em Padîşahên hemû miletên li wir jî dibînin, ku di bin desthilatdariya wan de hukum dikin Padîşahê Padîşahan û Xudanê Xudan, Masîh – wek tovê dest pê dike Virgo, û di dawiyê de wek Şêr diyar bû.
Rehîneyên Çîroka Zodiac
Pirsek dimîne. Çima Şêr di destpêkê de tenê Şeytan mar tune kir? Çima hemî beşên Zodiac derbas dibin? Dema Îsa El Masîh bi dijminê xwe re rû bi rû ma Scorpio wî ew saet bi îşaret kir
Niha dema dîwana vê dinyayê ye; niha serokê vê dinyayê wê bê avêtin derve.

YÛHENNA 12: 31
Mîrê vê dinyayê Şeytan me wek mertal bi kar dianî. Dema ku bi hêzek leşkerî ya hêzdar re rûbirû bibin, terorîst dê pir caran xwe li pişt sivîlan bigirin. Ev yek ji bo polîsan dubendiyekê çêdike ku dibe ku dema ku terorîstan derxînin sivîlan bikujin. Dema ku Şeytan di ceribandina Adem û Hewa de bi ser ket, ji xwe re mertalek çêkir. Şeytan zanibû ku Afirandar bi tevahî dadmend e û eger guneh ceza bike, ji bo ku di dadbarkirina xwe de rastdar be, divê hukim bike. gişt gûneh. Eger Xwedê Şeytan ji holê rakir, wê demê Şeytan (ku tê wateya The Accuser) bi hêsanî dikare me bi xeletiya xwe sûcdar bike, ku bi wî re darizandina me hewce dike.
Ku bi awayekî din lê binerin, bêîtaetiya me em xist bin kontrola qanûnî ya Şeytan. Heger Xwedê ew ji holê rakira, wê demê ewê me jî tune bikira, ji ber ku em jî di nav bêîteatiya Şeytan de bûn.
Pêdiviya Rizgarkirina Beriya Dadkirinê
Ji ber vê yekê pêwîstiya me bi rizgarbûna ji daxwaza Şeytan hebû ku her biryarek li ser wî jî were serê me. Me ji gunehên xwe berdêl lazim bû. Încîl wiha rave dike:
Hûn jî ji ber neheqî û gunehên xwe mirî bûn. 2 Hingê hûn li gor çerxa vê dinyayê, li gor serokê hukumdariya hewayê, yanî li gor wî ruhê ku niha di nav mirovên neguhdar de dixebite, rêve çûn. 3 Demekê em jî, em hemû di nav wan de, me bi daxwaza fikir û bedena xwe kir, em li gor xwestekên nefsê rêve çûn. Ji xwe em jî wek ên din, zarokên xezebê bûn.

EFESÎ 2: 1-3
Fîdyeya ME NIHA DA
Di fedakariya xwe de di wêne de Capricorn Îsa el Masîh ew xezeb hilda ser xwe. Wî fidye da ku em azad bibin.
Lê Xwedayê ku bi rehmê dewlemend e, ji ber hezkirina xwe ya mezin a ku bi wê ji me hez kir, 5 hê ku em ji ber neheqiyên xwe mirî bûn jî, em bi Mesîh re vejandin. Hûn bi keremê xilas bûn. 6 Xwedê em di şexsê Mesîh Îsa de bi wî re rakirin û li cihên ezmanî bi wî re dan rûniştin. 7 Wî ev yek kir, da ku dewlemendiya kerema xwe ya bêsînor bi wê qenciya ku bi Mesîh Îsa ji bo me ye, di demên ku bên de nîşan bide. 8 Çimkî hûn bi riya baweriyê, bi keremê xilas bûn û ev ne ji we ye, diyariya Xwedê ye. 9 Ev ne ji kirinan e, da ku tu kes pesnê xwe nede. 

Efesî 2: 4-9
Xwedê qet ji mirovan re mehkemeya dojehê nîyet nekir. Ji Şeytan re amade kir. Lê eger ew şeytan (Iblîs) ji ber serhildana wî dadbar bike, divê ji bo yên ku nehatine berdêl kirin jî heman tiştî bike.
«Hingê wê ji yên li milê xwe yê çepê re jî bêje: ‹Ji min dûr bikevin, hûn ên ku nifir lêbûyî, herin agirê herheyî yê ku ji bo Îblîs û milyaketên wî hatiye amadekirin.

Metta 25: 41
Rêya Revê ya Me Naha Çêbû
Ji ber vê yekê Îsa El Masîh di xaçê de serkeftinek mezin bi dest xist. Wî em ji mafê qanûnî yê ku Şeytan li ser me hebû azad kir. Niha bêyî ku li me bixe, dikare li Şeytan jî bixe. Lê divê em vê reva ji serdestiya Şeytan hilbijêrin. Leo niha xwe ji lêdana mar diparêze da ku mirov ji wê Dadkirinê birevin.
Çawa ku hin hêdî hêdî fem dikin, Xudan di cihanîna soza xwe de ne dereng e. Lê belê ew bi we re sebir dike, naxwaze ku kesek helak bibe, lê her kes tobe bike.

2 Peter 3: 9
Ji ber vê yekê em îro hîna li benda êrîşa dawî ya li dijî Şeytan, ku di wêneyê de ye, dibînin Sagittarius, û hîn jî li benda Dadgeha dawîn, ku di wêneyê de hatî kişandin Taurus. Lê nivîs me hişyar dikin.
Lê Roja Xudan wê wek dizan bê. Di wê rojê de ezman wê bi guregureke mezin winda bibin, hêman wê bişewitin, erd û her tiştê ku tê de ye wê ji hev bikeve, tune bibe.

2 Petrûs 3:10
Horoscope Leo di Nivîsarên Antîk de
Horoscope ji Yewnanî 'Horo' (saet) tê û tê wateya nîşankirina (skopus) demjimêr an demên taybetî. Nivîsar demjimêra Leo (horo) bi awayê jêrîn nîşan didin.
Vê yekê bikin, çimkî hûn dizanin ku çi wext e; êdî saet hat ku hûn ji xewê hişyar bibin, ji ber ku niha xilasiya me, ji dema ku me bawerî anî nêzîktir e.

Romayî 13: 11
Ev diyar dike ku em wek mirovên ku di avahiyek ku dişewite radizin in. Divê em hişyar bibin! Ev saet (horo) ye ku meriv şiyar bibe ji ber ku Leo tê. Şêrê gurr wê Şeytan û hemû hê di serweriya wî ya qanûnî de lêxe û wêran bike.
Xwendina Leo Horoscope Te
Hûn dikarin bi vî rengî xwendina Horoscope Leo bicîh bikin
Leo ji we re dibêje ku erê, henekker hene ku, tinazên xwe dikin û li pey daxwazên xwe yên xirab diçin. Dibêjin: «Ev 'hatina' ku wî soz daye ku derê ye? Ji roja ku bav û kalên me mirine, ji destpêka afirandinê û vir ve her tişt wekî xwe berdewam dike." Lê ew bi qestî ji bîr dikin ku Xwedê heye û dê dadbar bike û wê hingê her tişt li vê dinyayê wê hilweşe.
Madem her tişt wê bi vî awayî hilweşe, divê hûn çawa bibin? Divê hûn jiyana pîroz û xwedayî bijîn, gava ku hûn li hêviya roja Xwedê ne û hatina wê bilezînin. Ew roj wê asimanan bi êgir bişewitîne û hêman di germê de bihelin. Lê li gora soza wî hûn gerekê li hêviya ezmanekî nû û erdek nû bin, kîderê ku edalet rûdine.
Îcar ji ber ku hûn li hêviya vê yekê ne, her hewl bidin ku hûn bi wî re bêqusûr, bêqusûr û di aştiyê de werin dîtin. Bînin bîra xwe ku sebra Rebbê me ji bo we û yên derdora we tê wateya rizgariyê. Ji ber ku hûn ji berê ve hatine hişyar kirin, hişyar bimînin, da ku hûn bi xeletiya neheqan nebin û ji rewşa xwe ya ewledar nekevin.https://www.youtube.com/embed/iQzAUxZb75E?feature=oembed&enablejsapi=1&origin=https://injil.xyz
Çîroka Zodiac Ancient bi dest pê kir Virgo. Ji bo ku hûn li Leo kûrtir biçin bibînin