Akrep komstêra sêyemîn a zodiakê ye û sûretê dûpişkekî jehrî ye. Akrep jî bi komstêrên biçûk (Decans) re têkildar e. Ophiucus, Serpens û Corona Borealis. Di horoskopa îroyîn de ger hûn di navbera 24ê cotmehê û 22ê mijdarê de ji dayik bûne hûn Akrep in. Di vê xwendina horoskopê ya nûjen a zodiacê de, hûn şîreta horoskopê ji bo Akrep bişopînin da ku evîn, bextewarî, tenduristî û têgihîştina li ser kesayetiya xwe bistînin.
Lê gelo kalan ew di destpêka xwe de bi vî awayî xwendine?
Hişyar bibin! Bersiva vê yekê dê horoskopa we bi awayên neçaverêkirî veke – we bikeve rêwîtiyek cûda ya ku we niyet kir dema ku tenê nîşana horoskopa xwe kontrol kir…
Scorpio ji ku derê çêbû?
Li vir wêneyek stêrkên ku Akrep ava dikin heye. Ma hûn dikarin di vê wêneya stêrkan de dûpişkek bibînin? Ji we re gelek xeyal hewce ye!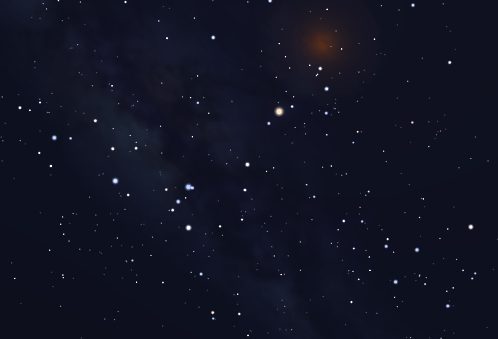 Ger em stêrkên di 'Akrep' de bi xêzan ve girêbidin jî, dîsa jî zehmet e ku dûpişk bibînin. Lê ev nîşana bi qasî ku em di dîroka mirovahiyê de dizanin vedigere.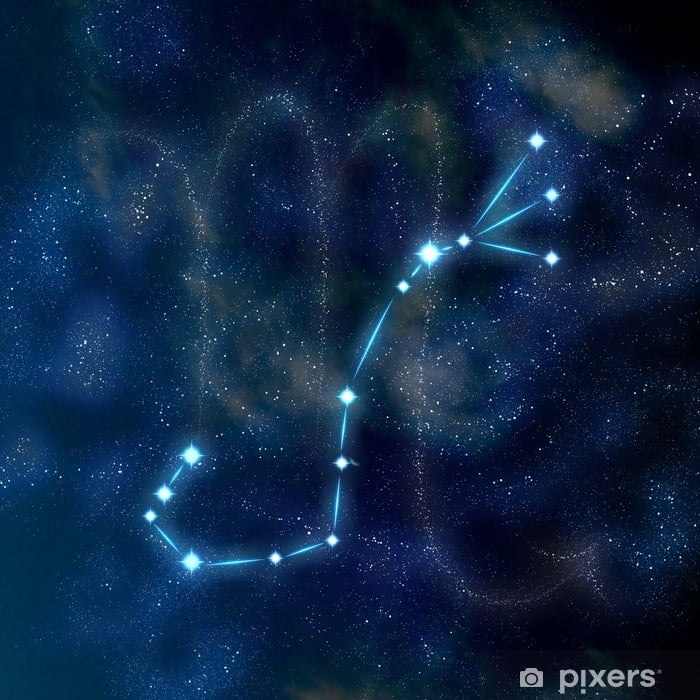 Li vir zodiac li Perestgeha Dendera ya Misrê ye, ji 2000 salî zêdetir e, ku wêneyê dûpişkê di vê zodiacê de bi rengê sor hatiye xemilandin.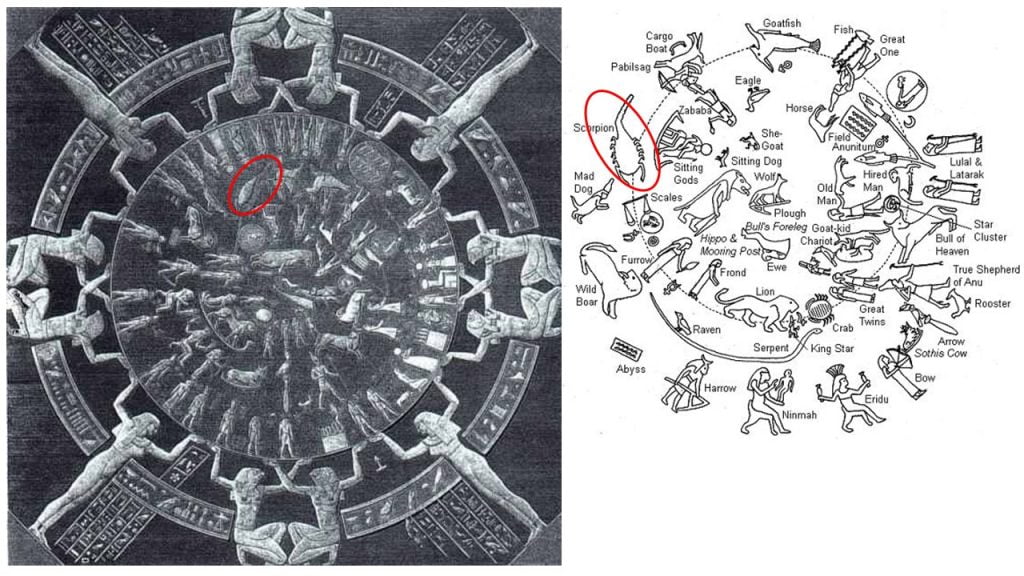 Postera zodiakê ya National Geographic nîşan dide Akrep ku li Nîvkada Başûr tê dîtin. Tevî ku National Geographic stêrkên ku Akrep bi xêzan pêk tînin ve girêdide jî, dîsa jî zehmet e ku di vê komstêrka stêrkê de dûpişkek were 'dîtin'.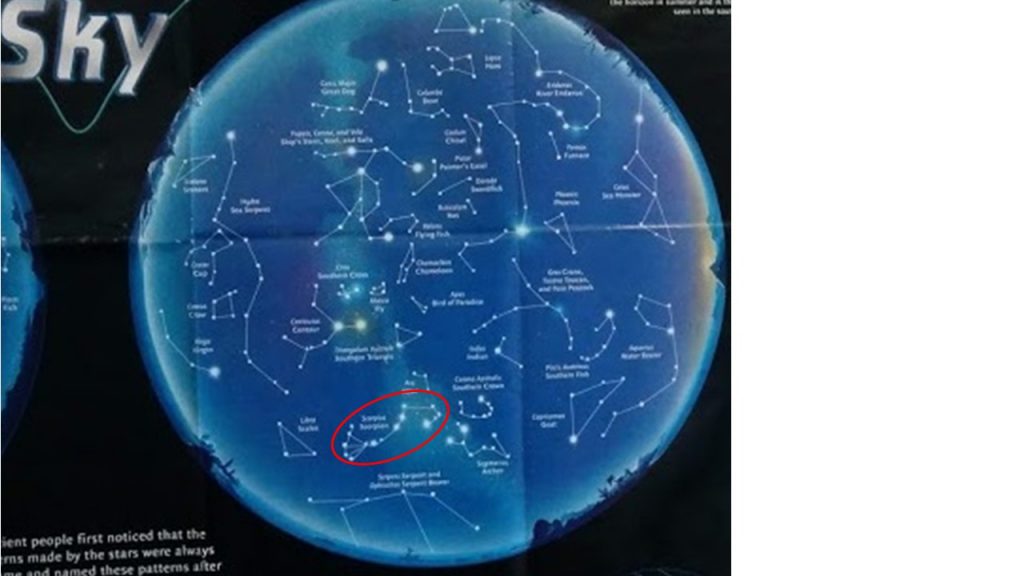 Wek stêrkên din, komstêra Akrep a dûpişkek ku amade ye lêdanê bike, ji stêrkan bi xwe nehatiye afirandin. Gellek, fikra ji dûpişka lêxistî bû yekem. Dûv re stêrnasên pêşîn vê ramanê li stêrkan danîn da ku bibe nîşanek dubare. Kalan dikaribûn Akrep ji zarokên xwe re nîşan bidin û çîroka ku pê re têkildar in vebêjin.
Çîroka Zodiac Ancient
Bi vî awayî komstêrên Zodiac bi hev re Çîrokek ava dikin – çîrokek stêrnasî ku bi stêran ve hatî nivîsandin. Sign of Scorpio beşa sêyem ya diwanzdeh e. Me dît Virgo ku hem Quran û hem jî Încîl diyar dikin ku Xwedê komstêr çêkirine. Ji ber vê yekê Çîrok Wî ye û di destpêka dîroka mirovahiyê de hatiye dayîn. Ev çîroka Astrolojiyê ye ku mirovên pêşîn di tiştê ku em nuha wekî zodiac nas dikin de xwend.
Ji ber vê yekê zodiaka orîjînal ne horoskopek bû ku biryarên weya rojane berbi bextewarî, tenduristî, evîn û bextewariyê ve li ser bingeha dîroka jidayikbûna we û tevgera gerstêrkan rêber bike. Ew rêberek ji hêla Xwedê ve bû ku Rêya Rast nîşanî me bide û bi komstêlên zodiac ve hatî tomar kirin da ku her şev ji hêla mirovan ve bêne dîtin û bîranîn. Çîrok bi dest pê kir soza tovê Virgin li Virgo. Bi wê re berdewam kir terazûya Libra, daxuyand ku hevsengiya kirinên me ji bo Padîşahiya Ezmanan pir sivik in. Divê berdêlek were dayîn da ku karên me yên sivik xilas bibin.
Akrep di Çîroka Zodiac ya Kevin de
Lê kî daxwaza vê peredanê dike? Akrep nîşanî me dide û nakokiya ezmanî ya di navbera wan de eşkere dike Seed of Virgo û dûpişk. Ji bo ku em vê pevçûnê fam bikin divê em Akrep bi Decana wê re (komstêrkek pê re girêdayî wê) bibînin. ophiuchus.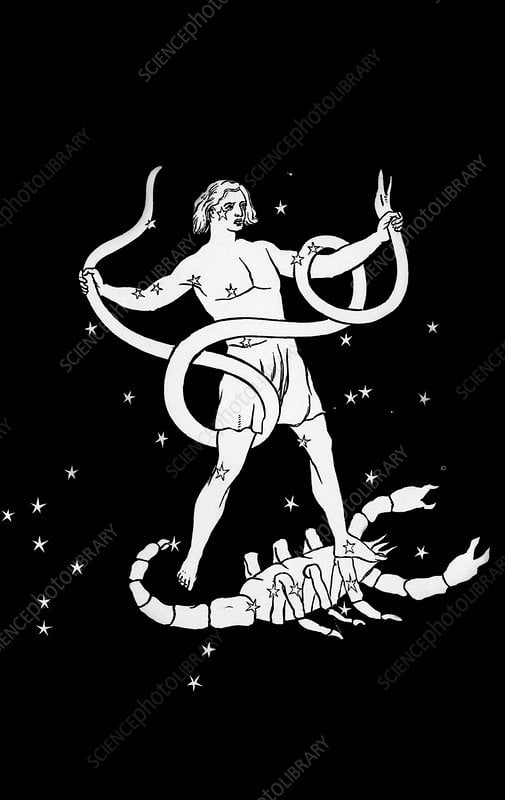 Komstêrk wêneyekî dûpişkekî mezin (Scorpio) dike ku hewl dide zilamekî bi hêz (Ophiuchus) di lingê xwe de bixîne, dema ku Ophiuchus dûpişkê dipelixîne û di heman demê de bi marekî kilkirî re şer dike. Ev dûpişkê gewr dûvikê xwe ji hêrsê hildaye, amade ye ku li lingê meriv bixe. Ev nîşan ji me re dibêje ku ev pevçûn heta mirinê ye. Di Akrep de em dest bi fêrbûna cewherê dravdanê dikin ku ji me re fidyê bidin libra, terazûya edaletê. Akrep û Mar (Serpens) du wêneyên heman dijmin in – Şeytan.
Ev nîşana di stêrkan de soza ku wek a hatiye dayîn dubare dike Ji Hezretî Adem re îşaret bike di bihişta cennetê de û di Tewratê de hatiye tomarkirin dema ku Xudan ji Şeytan (ku di şiklê mar de bû) li ser Seed of Virgo
 "…Wê serê te biperçiqîne,
Tê jî êrîşî pehniya wî bikî."

(DESTPÊK 3: 15)
Di dema pêxember Îsa el-Masih e.s li ser xaçê xaç kirin, lê dûpişk di dema pêxember de têkçûn piştî sê rojan ji mirinê rabû. Komstêlên Akrep, Ophiucus û Serpens ev yek ji mêj ve bi destê Yê ku ew li ezmanan birêkûpêk kirine pêşbînî kiribûn.
Pevçûnek bi Akrep re ji hêla kesên din ve tê bîranîn
Ev pevçûna soza ku li Baxçeyê dest pê kir û li ser xaçê gihîşt lûtkeya xwe ji hêla gelek çandên kevnar ve hate bîranîn.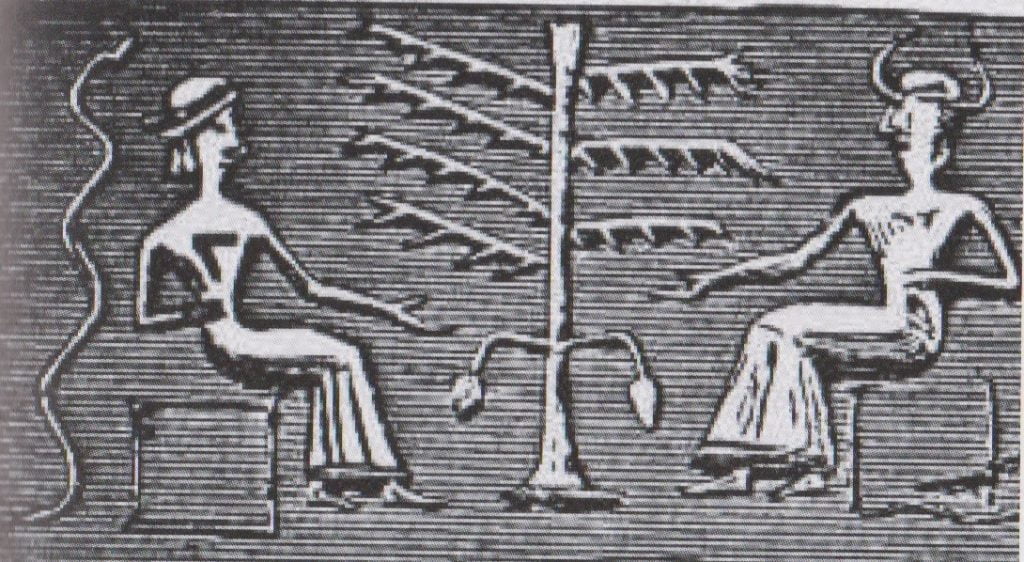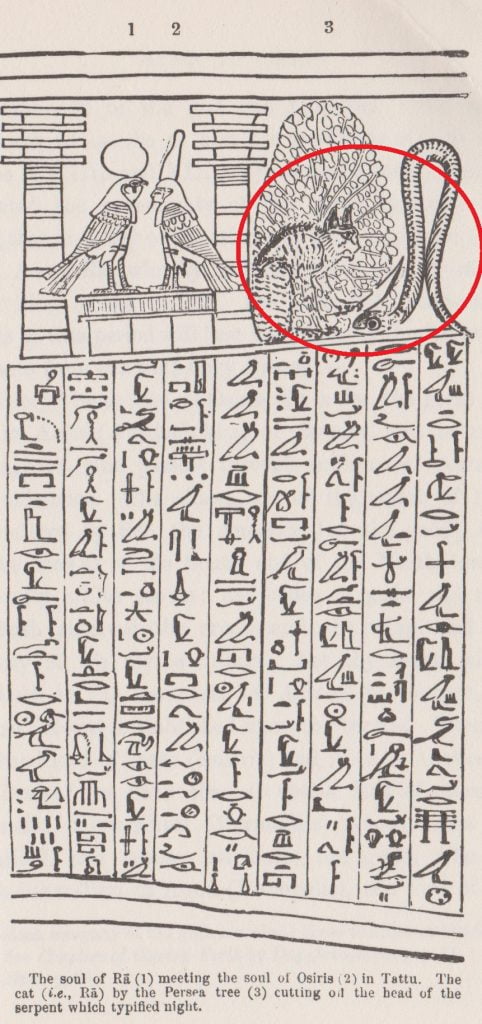 Ev her du wêne nîşan didin ku çawa hem Misiriyên kevnar û hem jî Babîliyan Adem û Hewa di Bihiştê de bi bîr anîn û hem jî soza perçiqandina serê mar. Yewnaniyên kevnar ev yek bi rêya Akrep bi bîr anî.
…hûn dikarin bi xwe Ophiuchusê stêrkî bişopînin: bi vî awayî di bin serê wî de milên wî yên biriqandî xuya dikin. … destên wî … bi zexmî destên wî digirin Mar, ya ku dora kembera Ophiuchus digire, lê ew, bi her du lingên xwe baş sekinî ye, cinawirekî mezin, hetta Dûpişk, li ser çav û sînga xwe rast radiweste.

Aratus ji helbestvanê Yewnanî yê Sedsala 4-an a BZ Derketinê vedibêje
Serpens û Crown di Corona Borealis de
Dekana sêyemîn a ku bi Akrep re têkildar e Corona Borealis – tacek li jor Ophiuchus û Serpens danîn. Wêneyek astrolojîk a tîpîk a sê deqên Akrep ku bi hev re têne xuyang kirin bifikirin.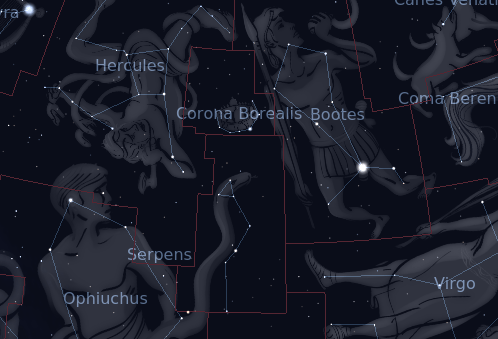 Herdu Ophiucus û Serpens li The Crown – komstêra ku wekî tê zanîn dinihêrin Corona Borealis. Bi rastî, ev her du ji bo vê Crown şer dikin û em dikarin bibînin ku Serpens hewl dide ku Corona Borealis bigire.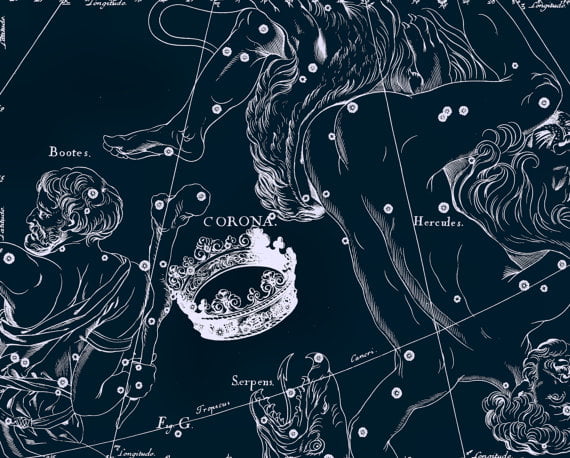 Serpens hewl dide ku Crown bigire. Ev cewhera nakokiya di navbera herduyan de diyar dike. Ev ne tenê pevçûna mirinê ye, di heman demê de têkoşîna desthilatdarî û desthilatdariyê ye. Serpent û Ophiucus şer dikin ku diyar bikin ka dê kî bibe xwediyê Tacê.
Çîroka Scorpio – ji bo min û te
Akrep peyamek ji bo hemû mirovan wêne dike, ne tenê ji bo yên ku di navbera 24ê Cotmehê û 22ê Mijdarê de ji dayik bûne. herin ji bo ku me ji kirinên me yên sivik rizgar bikin, ku heta mirinê têkoşînek mezin hewce dike û ji bo serketî mafê desthilatdariyê dixwaze. 'Serwer' bi rastî ye wateya 'Mesîh'.
Di Nivîsan de Horoscope Akrep
Ji ber ku Horoscope ji Yewnanî 'Horo' (saet) tê û nivîsarên Pêxember ji bo me demjimêrên girîng destnîşan dikin, em dikarin 'saet'a wan a Akrep destnîşan bikin. Akrep horo is
31 Niha dema dîwana vê dinyayê ye; niha serokê vê dinyayê wê bê avêtin derve. 32 Çaxê ku ez ji erdê ber bi jor ve bêm hildan, ezê hemûyan ber bi xwe ve bikişînim.» 33 Wî bi vê gotinê îşaret kir, ka ewê bi mirineke çawa bimire.

Êdî ez bi we re pirr napeyivim, çimkî serokê vê dinyayê tê. Tu tiştê wî bi min re tune

John 12:31-33, 14:30
Pêxember bi gotina 'Niha saet e' ji bo me 'horo' nîşan dide. Akrep ji me re behsa nakokiya li ser ka kî dê hukum bike. Ji ber vê yekê Îsa El Masîh ji Şeytan re dibêje 'mîrê vê dinyayê' û ji ber vê yekê seet di pevçûnê de dihate pêşiya wî. Şeytan me hemûyan girtiye ji ber ku hevsengiya emelê me sivik e. Lê Îsa el Masîh bi xwebawerî got ku 'destê wî li ser min tune', yanî hêza guneh û mirinê li ser wî tune. Va horo dê vê gotinê biceribîne ji ber ku van her du dijmin li hember hev ketine.
Xwendina Horoskopa We Ji Zodiac Ancient
Ji ber vê yekê ez û hûn dikarin îro bi rêbernameya jêrîn xwendina horoskopa Akrep bicîh bînin.
Akrep ji me re dibêje ku divê hûn ji kesekî re xizmetê bikin. Kesek xwedî îdîaya taca dilê te ye. Ew ne evîndarek, hevjînek an têkiliyek e ku xwediyê îdîaya dawîn a taca dilê we ye. Yan 'mîrê vê dinyayê' yan jî 'masîh' e – yê ku wê serweriya Padîşahiya Xwedê bike. Niha bihesibînin ka taca we kê heye. Heger hûn ji bo ku jiyana xwe xilas bikin bijîn wê demê we taca xwe daye 'mîrê vê dinyayê' û hûn ê jiyana xwe ji dest bidin. Ji ber ku taybetiyên akrep kuştin, dizî û tunekirin e, eger taca we hebe ew bi we re ne li hev e.
Weke ku Yahya Pêxember ew qas eşkere hîn kiriye, xwe biceribîne ka gelo hewce ye ku hûn 'tobe bikin'. Hûn dikarin hin mînakên baş bibînin ku ev tê çi wateyê çêtir ramanek bistînin. Ew ne gerstêrk lê dilê we ne ku dê encamê ji we re diyar bike. Mînakên baş ên ku werin şopandin ne pîrozên pîroz in, lê mirovên asayî yên xwedî taybetmendiyên birêkûpêk ên ku tobe kirine ne. Poşman di her rojên hefteyê de dikare were kirin û dibe ku ji bo ku ew bibe adet divê rojane were kirin.
Di Çîroka Zodiac de bêtir
Çîroka têkoşîna di navbera her du dijminên mezin de berdewam dike Sagittarius, (an jî ji fêm kirin destpêka bi Virgo).
Di çîroka nivîskî ya Scorpio de kûrtir biçin: