Aries komstêra heştemîn ê Zodiacê ye û Yekîneya Zodiac diqede û encamên serkeftina Yê Tê ji bo me eşkere dike. Aries wêneyê beranekî zindî û bi serê xwe bilind e. Di horoskopa îroyîn de ger hûn di navbera 21ê Adarê û 20ê Avrêlê de ji dayik bûne hûn Aries in. Ji ber vê yekê di vê xwendina horoskopa stêrnasiya nûjen a zodiaka kevnar de, hûn şîreta horoskopê ji bo Aries dişopînin da ku evîn, bextewarî, dewlemendî, tenduristî, û têgihîştina kesayetiya xwe bibînin.
Lê Aries di destpêkê de wateya çi bû?
Hişyar bibin! Bersiva vê yekê dê horoskopa we bi awayên nediyar veke, we bikeve rêwîtiyek cûda ya ku we dixwest gava ku tenê nîşana horoskopê kontrol bikin…
In Virgo me dît ku Quran û Încîl diyar dike ku Xwedê ji destpêka mirovatiyê de komstêlên zodiac wekî nîşanan çêkirine. Di vê çîroka kevnar a ji stêrkan de her beş ji bo hemû mirovan bû. Ji ber vê yekê heke hûn di wateya horoskopê ya nûjen de ne Aries bin jî, çîroka stêrnasiya kevnar a Aries hêja ye ku were zanîn.
Komstêrka Aries di Stêrkan de
Li vir stêrên ku Aries ava dikin hene. Ma hûn dikarin di vê wêneyê de tiştek mîna beranê (pezê nêr) ku serê wî bilind e, bibînin?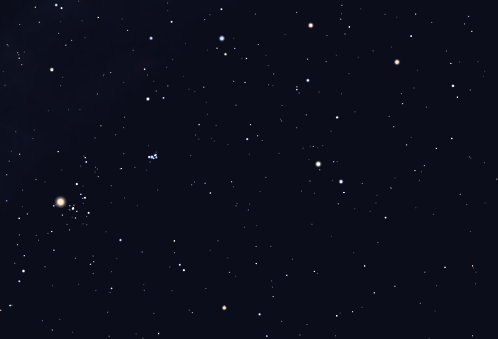 Tewra girêdana stêrkên li Aries bi xêzan re beran eşkere nake. Ji ber vê yekê stêrnasên destpêkê çawa Ramek zindî ji van stêran difikirin?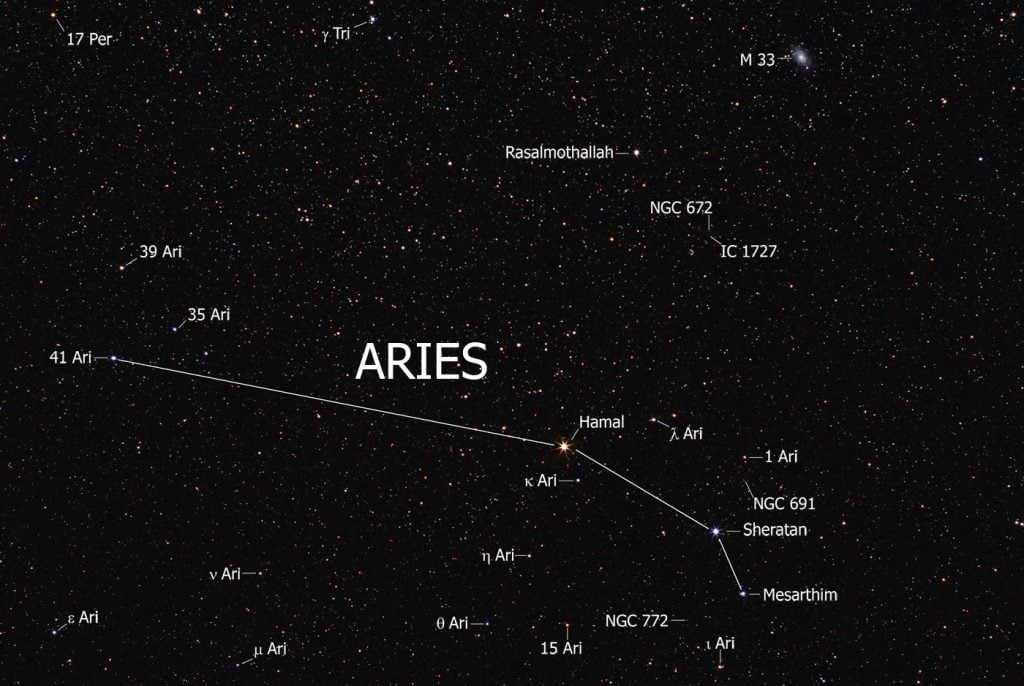 Lê ev nîşana bi qasî ku em di dîroka mirovahiyê de dizanin vedigere. Li vir zodiac li Perestgeha Dendera ya Misrê ye, ji 2000 salî zêdetir e, ku Aries di nav sor de ye.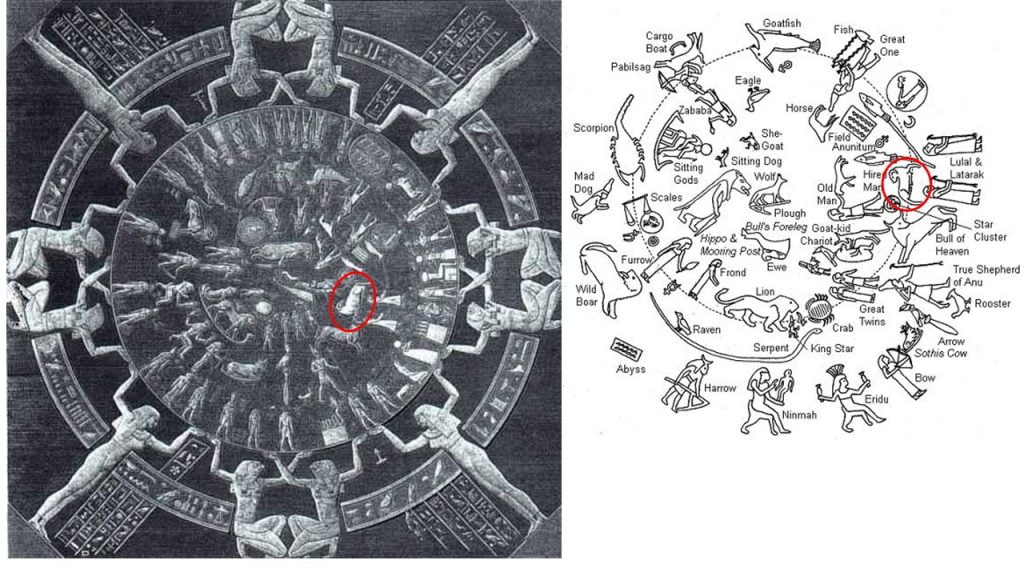 Li jêr wêneyên kevneşopî yên Aries hene ku astrolojiyê bi qasî ku em dizanin bikar aniye.
Wateya Ramê çi ye?
Girîngiya min û te çi ye?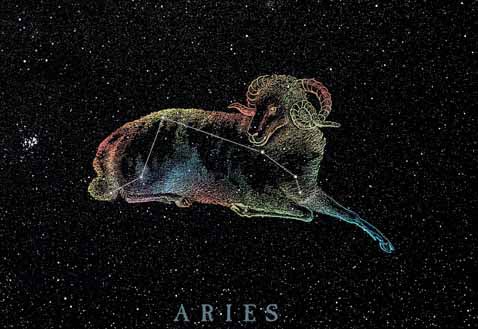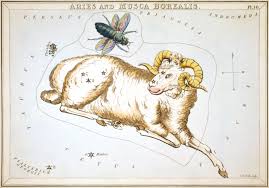 Wateya Orjînal a Aries
Bi Capricorn eniya Bizinê miribû da ku Masî bijîn. Lê Band of Pisces hê jî masî girtin. Ji rizîna laşî û mirinê re koletî dimîne. Em di gelek tengasiyan de dijîn, kal dibin û dimirin! Lê ji bo vejîneke laşî hêviyeke me ya mezin heye. Lingê pêşî yê Aries ku berbi koma Pisces ve dirêj dibe, diyar dike ku ev ê çawa bibe. Tiştek ecêb hat serê wî Bizinê (Kaprikorn) ku mir. Încîl wiha rave dike:
6 Hingê li ber text û di navenda çar afirîdên jîndar û rihspiyan de min Berxek dît, wek ku şerjêkirî be. Heft strûhên wî û heft çavên wî hebûn. Evên ha heft ruhên Xwedê ne yên ku li seranserê dinyayê hatine şandin. 7 Ew hat û kitêb ji destê rastê yê wî yê ku li ser text rûdinişt stand. 8 Çaxê wî ew stand, çar afirîdên jîndar û bîst û çar rihspî li ber Berx deverû çûn ser çokan. Di destê her yekî ji wan de çeng û piyanên zêrîn ên tije bixûr hebûn. Bixûr duayên mirovên pîroz in. 9 Û lavijeke nû distrandin û digotin:
«Tu hêja yî ku kitêbê bistînî
Û morên wê vekî.
Çimkî tu hatî şerjêkirin
Û te bi xwîna xwe ji her bavikî, ji her zimanî,
Ji her gel û ji her miletî mirov ji Xwedê re kirrîn;
10 Û te ew ji Xwedayê me re kirin padîşahî û kahîn
Û ewê li ser dinyayê padîşahiyê bikin.»
11 Hingê min nêrî, li hawirdora text û afirîdên jîndar û rihspiyan, min dengê gelek milyaketan bihîst û hejmara wan bi hezaran hezar û bi deh hezaran deh hezar bû. 12 Bi dengekî bilind digotin:
«Berxê şerjêkirî hêja ye ku hêz,
Dewlemendî, şehrezayî, karîn, hurmet,
Rûmet û pesin bistîne.»13Hingê min bihîst ku her afirînên li ezmên, li ser erdê, di bin erdê de û di deryayê de û hemû tiştên di wan de, digotin:
«Bila her û her pesin, hurmet, rûmet û qudret
Ji yê ku li ser text rûniştiye re û ji Berx re be!»
14 Û çar afirîdên jîndar digotin: «Amîn» û rihspî deverû çûn ser çokan û perizîn.

Peyxam 5: 6-14
Aries – Berxê Zindî!
Mizgîniya ecêb, ku ji destpêka dîroka mirovahiyê ve hatî plansaz kirin, ev e ku Berx, her çend were kuştin, dîsa zindî bûye. Berxê serjêkirî kî bû? Yahya Pêxember, li ser dihizirê qurbana Îbrahîm, ji Îsa el Masîh re got
Dotira rojê Yûhenna dît ku Îsa ber bi wî ve tê. Û wî got: «Va ye! Berxê Xwedê yê ku gunehên dinyayê radike. (Yûhenna 1:29)
Pêxember Îsa el Masîh a.s ji nav miriyan rabû sê roj piştî xaçkirina wî. Piştî XNUMX rojan, piştî ku bi şagirtên xwe re bû, Încîl dibêje ku ew hilkişiyaye ezmên. Ji ber vê yekê Berx sax e û li bihuştê ye – çawa ku Aries eşkere dike.
Dûv re di heman dîtiniyê de Yûhenna dît:
9 Piştî vê yekê min dît ku va ye, elaleteke mezin ya ku ji her miletî, ji her bavikî, ji her gelî û ji her zimanî ku tu kesî nedikarî bihejmarta; xiftanên spî li xwe kiribûn û guliyên xurmeyan di destên wan de bûn û li ber text û li ber Berx radiwestan. 10 Wan bi dengekî bilind gazî dikir û digotin:
«Xilasî babetê Xwedayê me ye yê ku
Li ser text rûniştiye û babetê Berx e.»
(Peyxam 7:9-10)
Ev elalet in, ku bi ya sembolkirî ne masiyên Pisces, yên ku hatine cem Berx. Lê niha bendikên rizî û mirinê hatine şikandin. Aries bandên ku masiyên Masî digirin şikandine. Wan temamiya xilasî û jiyana herheyî standiye.
Aries Horoscope Di Nivîsan de
'Horoscope' li ser bingeha peyva Yewnanî 'Horo' (saet) ye û nivîsarên pêxemberî gelek girîng nîşan didin. saetan. We di nivîsan de 'saetên' ya girîng Virgo ji Pisces re xwendine. Lê ew di Horoscope de peyva Yewnanî ya din e – skopus (σκοπός) – ku xwendina Aries derdixe. Skopus tê wateya mêze kirin, bifikirin or dîtin. Aries Berxê Xwedê yê Herheyî wêne dike û bi vî rengî demek diyar nade ku meriv li ser bisekine. Di şûna wê de, ji me tê xwestin ku Ram bixwe bifikirin.
Tu tiştî bi hevrikiyê an bi pesindana pûç nekin. Lê bila bi nefsbiçûkî her yek ji we yên din di ser xwe re bigire. 4 Bila her yek ji we ne tenê li karê xwe, lê belê li karê yên din jî binêre. 5Bila ew fikirîn bi we re hebe, ku bi Mesîh Îsa re jî bû:
6 Bi ser ku ew di xasîtiya Xwedê de bû jî,
Wî wekheviya bi Xwedê re xenîmetek hesab nekir.
7 Lê belê wî mezinahiya xwe ji xwe xist,
Xasîtiya xulam stand û bû mîna mirovan,
Di şiklê mirovan de xuya bû.
8 Wî xwe nizim kir, îtaet kir û çû mirinê,
Heta çû mirina li ser xaçê.
9 Ji bo vê yekê Xwedê ew gelek bilind kir
Û navê di ser her navî re da wî.
10 Da ku bi navê Îsa,
Hemû yên li ezmên, li erdê û di bin erdê de,
Herin ser çokan
11 Û ji bo rûmeta Bav Xwedê,
Her ziman eşkere bike û bêje ku Îsa Mesîh Xudan e.

(Fîlîpî 2:3-11)
Demjimêrek tune ku Aries the Ram bêsînor bike. Lê Ram di dereceyên cihê yên rûmetê re derbas bûye. Em pêşî wî di cewherê (an jî şiklê) Xwedê de dibînin. Wî ji destpêkê ve plan kiribû ku bibe xizmetkar û bibe mirov û bimire. Virgo ev daketina 'wekîna mirovan' ragihand û Capricorn îtaeta xwe heta mirinê diyar kir. Lê mirin ne dawî bû – wê nikarîbû wî bigirta û niha Ram li bihuştê, sax û berpirsiyar e. Ji vê desthilatdarî û hêza bilind e ku Ram yekîneya dawîn a Zodiac, bi Torosê dest pê dike, pêk tîne. Êdî ne xulam, Ew xwe amade dike ku di Dîwanê de were ku dijminê xwe têk bibe, wekî Sagittarius ji çîroka Zodiac kevnar pêşbînî dike.
Xwendina Aries Horoscope Te
Ez û hûn dikarin xwendina horoskopa Aries bi vî rengî bicîh bînin:
Aries diyar dike ku şewqa sibê piştî şeva tarî tê. Jiyan rêyek heye ku şeva tarî ji we re bîne. Dibe ku hûn biceribînin ku hûn dev jê berdin, dev jê berdin an ji tiştê ku hûn jê re hatine çêkirin kêmtir bikin. Ji bo ku hûn berxwedanê bibînin ku hûn bidomînin, hûn hewce ne ku li rewş û rewşa xwe binêrin. Hûn hewce ne ku çarenûsa xweya dawî bibînin. Hûn vê yekê bi şopandina Aries dikin. Ger hûn ji Aries bin, hûn ê li cil û bergên wî siwar bibin û ew li cihê herî bilind e û ew ê we bi xwe re bibe wir. Ji ber ku eger, dema ku hûn dijminê Xwedê bûn, têkiliya we bi wî re bi qurbana Kevir ji nû ve hatibe vegerandin, gelo hûn ê bi jiyana Aries re çiqas bêtir xilas bibin? Tenê divê hûn li ser riya wî bişopînin, û riya wî berî ku biçe jor daketiye – ji ber vê yekê ya we jî pêdivî ye.
Çawa berdewam bike? Di jiyana Aries de her dem şa bibin. Ez ê dîsa bibêjim: Şa bin! Bila nermiya we di hemî têkiliyên we de diyar bibe. Aries nêzîk e. Xemgîniya tiştekî nekin, lê di her rewşê de, bi dua û daxwaziyê, bi şikiriyê, daxwazên xwe ji Xwedê re bînin. Û aştiya Xwedê, ku ji têgihîştina we wêdetir e, wê dil û hişê we di Ramê de biparêze. Di dawiyê de, çi rast be, çi birûmet be, çi rast be, çi paqij be, çi delal be, çi ku hêja be, her tiştê ku hêjayî pesindanê ye – heke tiştek hêja an pesindar be – li ser van tiştan bifikirin.
Vegera Berxê
Ev yekîneya duyemîn a çîroka zodiaka kevnar a ku balê dikişîne ser feydeyên ku ji kesên ku fêkiyên serfiraziya Isa al Masih (Berx) distînin, digire. Çima na diyariya xwe ya jiyanê bistînin?
Yekîneya paşîn, beşên 9-12 yên Çîroka Zodiac, balê dikişîne ser ka çi diqewime dema ku Aries Ram vegere – wekî wî soz da. Ev yek di heman dîtiniya Berx de tê gotin, dema ku Yûhenna dît:
Wan ji çiyan û latan re digot: «Bi ser me de bikevin û me ji ber rûyê yê ku li ser text rûniştiye û ji ber xezeba Berx veşêrin. (Peyxam 6:16)
Di zodiaka kevnar de ev yek tê xuyang kirin Taurus. Dîtin Virgo ji bo destpêkirina wê Çîroka Zodiac.
Ji bo peyvên nivîskî yên ku bi Aries re têkildar in bibînin: